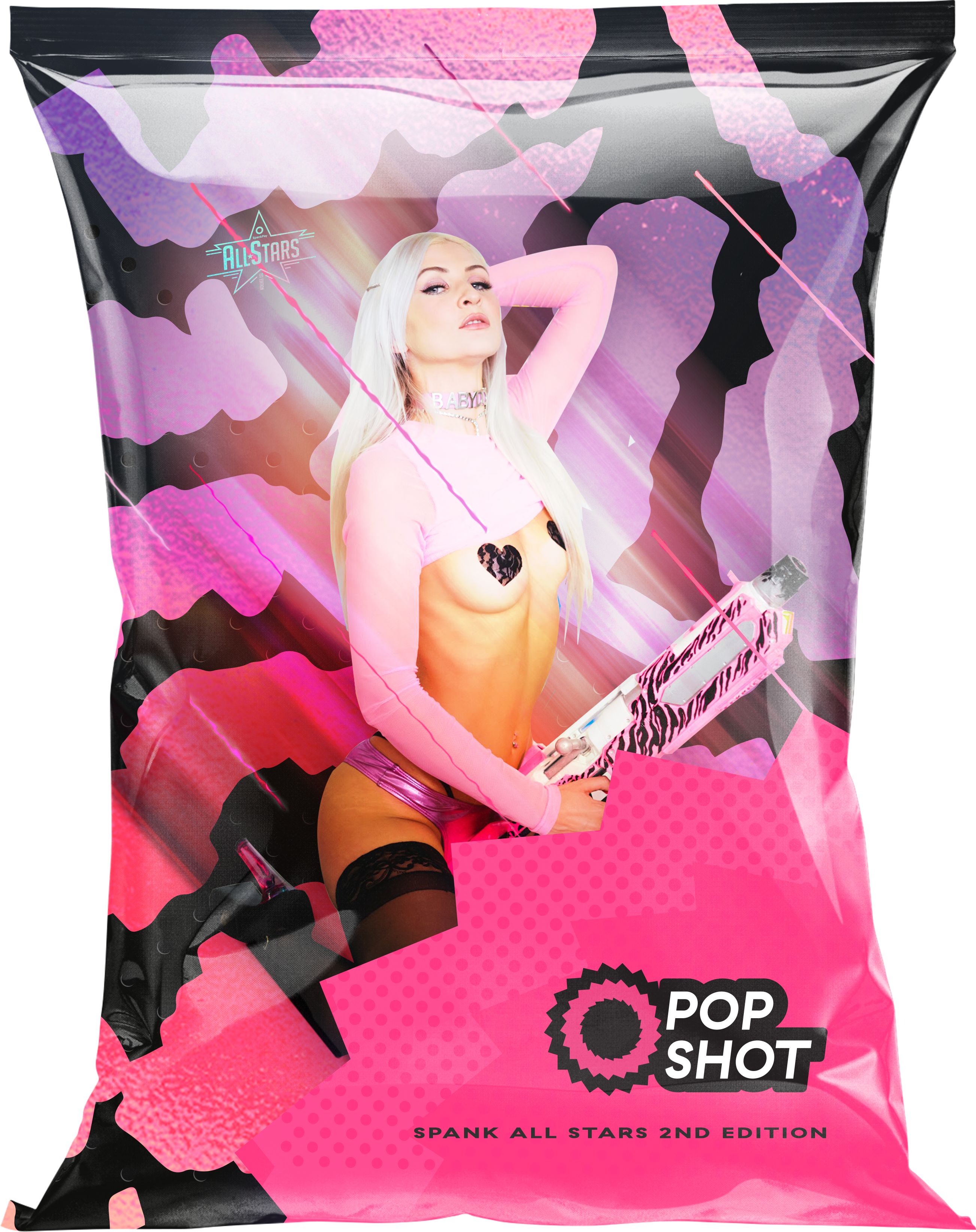 SOLD OUT
Packs
1
Wallet address
Click to add
ATTENTION: SpankPay accepts debit, BTC, LTC, and ETH/USDC/DAI on ETHEREUM only! To avoid a loss of funds, do not use ETH or USDC on 0xPolygon to buy Pop Shots.
Enter email (optional)
$1
- Get MATIC
You will need some MATIC tokens to cover the gas cost of selling your NFTs on our secondary market on the Matic (Polygon) blockchain.
ATTENTION: NFTs are MINTED on Polygon, but we don't accept Polygon payments for pack purchases.
By checking this box, I acknowledge blockchains are public and data leaks associated with transaction history can occur.
Release Date
September 28, 2021
Each pack of Spank Pop Shots includes a tasty array of four NFTs featuring our hottest talent. Cards are randomly selected upon ordering and feature one of five different levels of nudity, including one Grand Slam and an XXX-rated highlight. To protect the value of your purchase, each card is accompanied with a unique serial number.

Life is like a pack of Pop Shots, you never know how lucky you're gonna get!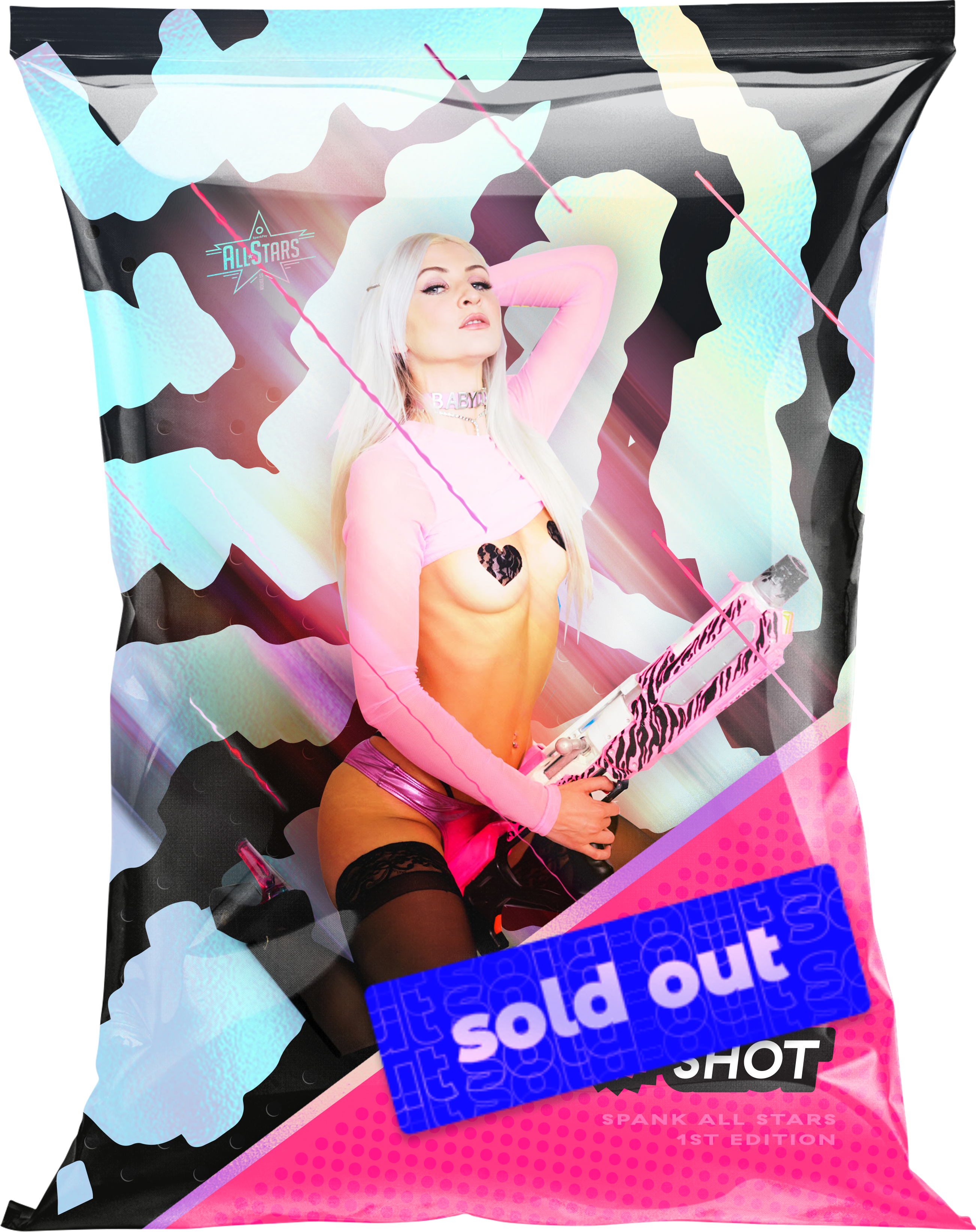 SPANK ALL STAR 1ST EDITION
SOLD OUT
Release Date
August 18, 2021
Our debut NFTs sold out in under 90 minutes! Each pack contained four (4) collectable NFT cards and videos.